Our Post and Panel system works effortlessly with Beltrac® posts. Lavi's panel system provides more security and control than a standard belt system, yet can be easily reconfigured to accommodate changes. The panels are clear or colored acrylic suitable for posters, opaque barriers, or silk-screened messages.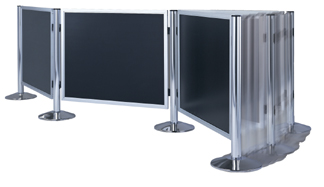 Advertisements, company logos and other messaging may be prominently displayed while effectively directing customer flow.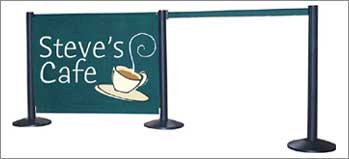 Post and Panel systems are also available in awning fabric. This awning fabric is UV protected for outdoor use. We offer the option to silk-screen your logo or any other message you would like to advertise. Please contact one of our Sales Executives to answer any questions.